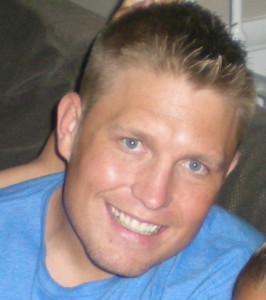 Name: Bryan Brunatti
Job title: Provider representative for the CompHealth locum tenens family practice team
Years with CHG: 3.5
What is your favorite part about working at CHG? The people. I love coming to work every day knowing that I have a great group of people to work with. I work in great division where everyone cares about each other and is willing to help each other out.
What one story best describes your experience at CHG? I love how CHG allows us to basically run your own business. I have developed great relationships with the providers I worked with everyday.
If someone asked you what you do, how would you answer them? I help staff PAs and NPs in medical facilities throughout the country in places that would normally not have sufficient medical care.
Why did you choose to work at CHG? I had previous medical staffing experience and always heard great things about CHG. Everything I heard has been true.
What is your favorite event that you have participated in at CHG and why? Getting to go to Hawaii last year for President's Club was amazing. Everything from the resort to the parties was outstanding. It's something I will never forget.
What is your favorite core value at CHG? Putting People First and our continuous improvement. My team is continuing to improve our process every day.