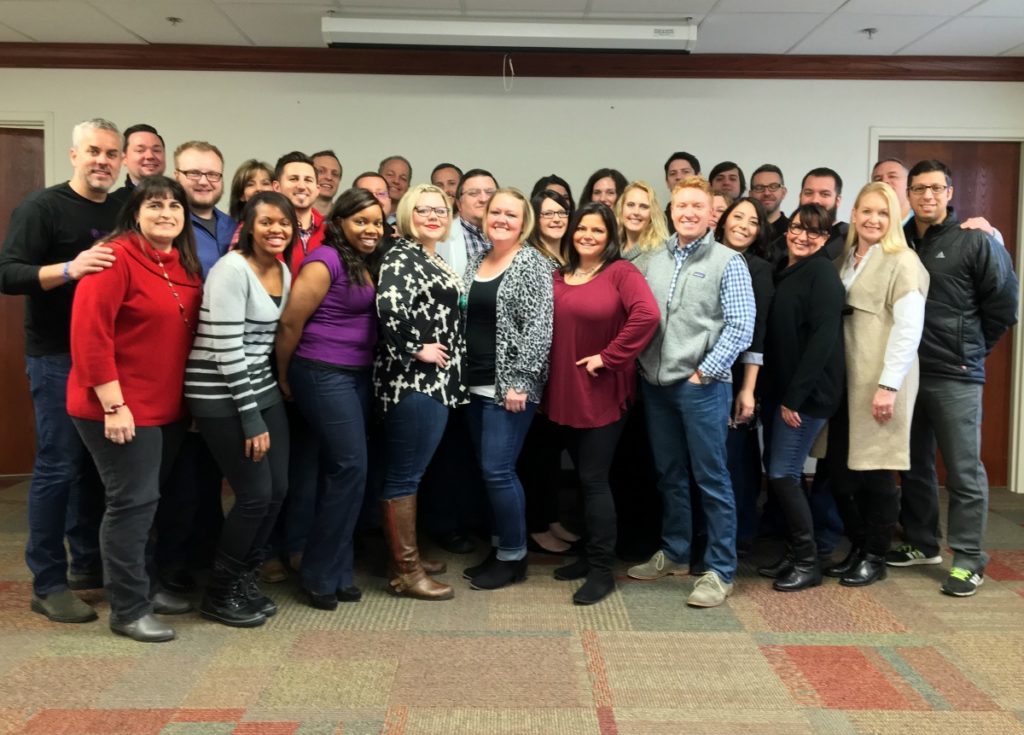 When a group of Foundation Medical Staffing employees in Edmond, Oklahoma, wanted to start wearing jeans on Friday, they were met with a deal: their wish would be granted, for a (small) price — a $1 donation from each jean-clad employee on casual Fridays. It was a small price to pay and an easy way to quickly accumulate charitable funds. This was eight years ago, explains Matt Rice, vice president of Foundation Medical Staffing, when the office dress code was much more formal and jeans weren't the everyday attire, like they are today.
Matt says it was decided that the jeans fund would go toward a community outreach effort, leading to the creation of the Dialysis Dinner Bill. At the end of the month, the team collected all of the jeans money and used it to buy groceries for people on dialysis. The program lasted for awhile, with Foundation employees delivering the groceries to patients in the community.
"It was good for everyone," Matt explains, "good for dialysis patients because they got nutritious food delivered to their homes and good for our people to gain a better understanding of the kind of patients the nurses they staff serve."
But eventually the community outreach program fell out of commission for a good 5-6 years. However, the program was recently renewed when employees decided they wanted to become more heavily involved in the community.
One employee, who was around when the program was originally conceived, asked what would stop them from doing it again. Of course, jeans on Friday would no longer work as a donation incentive, so employees had to get a little creative this time. They decided to create a mini office convenience store, which would sell snacks and soft drinks on the honor system. Employees could grab snacks and then leave some cash in the cash box.
Right now, the team is in the beginning stages of the project — simply collecting money (usually several hundred dollars) a month. But they will soon start using the money to deliver groceries to the local dialysis patients Foundation serves.
Matt explains that a lot of these patients don't have easy access to nutritious food, which is critical for dialysis patients. In lieu of fresh produce and nutritious protein, these patients have to resort to convenience fast food, which can only make their health worse. With the Dialysis Dinner Bill, the office will be able to help some patients out with nutritious food made readily available.
"I'm excited to see the program continue to grow and eventually be able to serve a lot more people in our community," says Matt.